There's no field left where AI is not helping us humans to do our work more efficiently. One such innovation is introduced in the world of cleaning- Roomba. But does Roomba work on carpet?
That's a question many people often ask, so let's get on the ride to explore more about Roomba and its functionality.
---
What Is A Roomba?
Roombas are autonomous robot vacuums developed by iRobot. A Roomba is programmed to move on its own, cleaning from room to room.
It also allows us to schedule cleaning when we are busy or not at home. They can be controlled using voice commands- where and when you want to clean.
The newest Roomba models are designed even to clean your pet's hair.
Also Read: Do Carpet Installers Move Furniture?
---
How Do They Work?
These robot vacuums use infrared and photocell sensors to navigate around a room. When Roomba moves, you can see its dual brush rollers that rotate in opposite directions to each other.
This movement will swirl all the dirt and debris from your carpet and devour it into its Roomba dustbin using suction.
This dual brush technology can also adjust (either up or down) according to the height of your home carpet.
---
Does Roomba Work On Carpet?
The answer is YES! Roombas are ideal for hardwood and carpets, and if you are a person with a busy schedule, then Roomba is your savior.
As it comes with rubber brushes and a powerful suction that absorbs pet hair, danders, dust, and debris.
However, things might get challenging for this robot vacuum if your carpets and rugs are lying around your house in an improper form.
Also, they adjust according to the height of your carpet, but not all Roombas come with this feature. So, when buying a robot vacuum, look for an option that is appropriate for both low-pile and high-pile carpets.
---
Benefits And Drawbacks Of Using Roomba
Everything comes with its own advantages and downsides, and so does Roomba.
Here are some pros and cons of using a Roomba that you should know before buying one:
Benefits
1. It has a sensor that allows it to know if a particular room is not cleaned.
2. Roombas are automatic robot cleaners which means you can schedule them to clean even when you are not at home.
3. It has cliff sensors that allow it to sense any drop-off.
4. Roombas have powerful suction that enables them to clean dust, debris, and even harmful pet danders.
Drawbacks
1. Rooma cleaners are very fussy sometimes and do not clean any object that is too dark for it to recognize.
2. If your carpet or rug is too old, then chances are that using a Roomba cleaner on it will ultimately damage it by leaving loose fibers.
3. Although they are great with all types of flooring, they lack in deep cleaning your carpet.
4. Another downside of Roomba is that they are designed with cliff censors that make them turn around when it senses a fall-off or a wall.
---
Does Roomba Work On Carpet- Thick/ High-Pile?
While the manufacturers claim that the robot vacuum works well on thick or high-pile carpets, but unfortunately, many users have a complaint about the inefficiency of the device to work on high-pile or thick carpets.
The reason behind this is the extra fibers that won't allow the machine to glide over easily.
The bright side is that the company makes high-end models that are specially designed for cleaning thick carpets.
They come with larger wheels, larger canisters, and powerful suction that allows the machine to move quickly and suck all the grime ingrained deep into your carpet.
---
Is Roomba Suitable For Rugs?
Rugs are totally different from carpets. They are made of different materials, are shaggier, and come with thick fringes.
Unfortunately, these features of rugs confuse Roombas and make it difficult for the brushes to act more effectively.
This also results in a mess that you have to untangle later.
So, to avoid situations like this, you can program your Roomba to avoid these high pile areas on your carpet and set boundary points to focus on easy-to-clean areas.
Also Read: How Much Does It Cost To Dye Carpets?
---
Which Is The Best Roomba?
Roombas come with different capabilities that are designed to work on different carpets. But the question is, which one is best for your carpet, depending on your lifestyle?
1. iRobot Roomba i3+
This model comes with a battery life of 75 minutes
Smart features like a self-emptying function when its dust cup is filled.
It also stays away from places where it might get stuck.
It comes in the price range of $550 with compatibility with Alexa and Google.
2. iRobot Roomba 694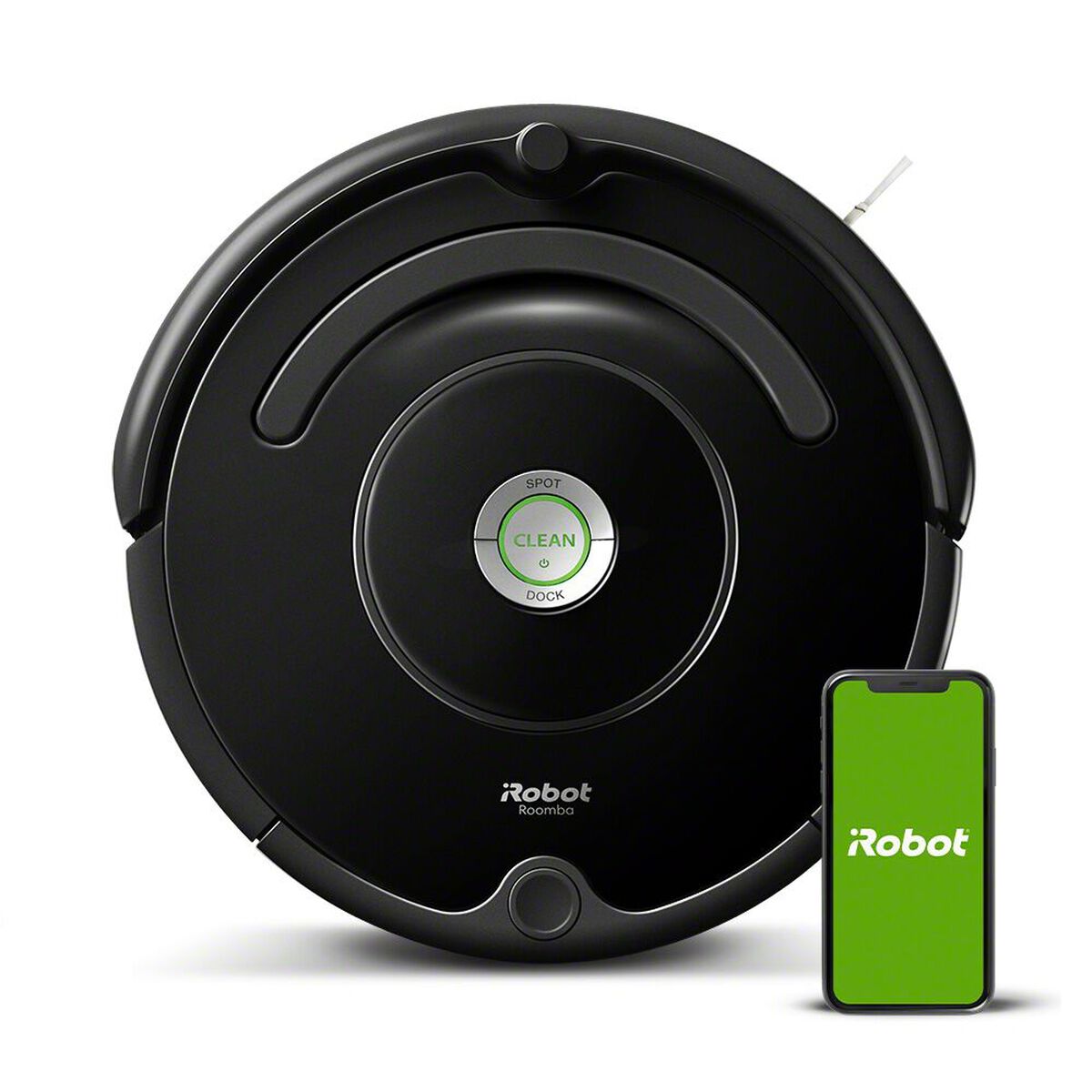 It can be operated with or without Wi-fi.
It is affordable as it comes in the price range of $275 and has a battery life of 90 minutes.
Can seamlessly transition from carpet to hard floors.
It is effective in cleaning pet hair, human hair, and any dust particles; however, it lacks high-tech features like object avoidance technology.
3. iRobot Roomba s9+
It comes with a battery life of 120 minutes and a charge time of 3 hours.
It has a powerful suction as compared to other vacuums and can clean corners too.
The price range for this robot cleaner is $1000, but it also comes with many unique features like anti-allergens features.
It also comes with a spot-cleaning feature, so you don't have to worry about stains anymore.
4. iRobot Roomba j7+
It has a battery life of 90 minutes and 3 hours of charging time.
It comes with a replaceable HE filter and comes in the price range of $800.
This robot vacuum also comes with a self-emptying base and a promising feature to remove pet hair.
The only drawback of this cleaner is its loud operation.
5. iRobot Roomba i7+
With a battery life of 75 minutes, this robot vacuum is more innovative and more high-tech than the 600 series.
It's easy to set up and comes with smart mapping.
Just like iRobot Roomba j7+, it also comes with a self-emptying base and one dust bag that can hold up to 60 days of debris.
It comes in the price range of $650.
---
Conclusion
Does Roomba work on carpet?
This question is tricky to answer as Roomba does work on carpet but it depends on the carpet type you have at your home.
However, there are several options you can choose from according to your lifestyle and carpet.
For instance, iRobot Roomba s9+ is considered the best option. Although it is expensive but comes with every smart feature that will make you cleaning process easy.
---
FAQs
Do robot vacuums work on long carpet?
Yes, all the models of robot vacuum work on carpets and rugs of all types. But they come with different features that you should look for before purchasing.
Do Roombas get stuck on rugs?
Rugs can be a challenging area to clean for some robot vacuums as they are thicker than a carpet.
However, there are some models available in the market that are suitable for cleaning rugs also and do not get stuck on them.
Are robot vacuums good for carpet floors?
Yes, they are suitable for cleaning carpet floors, but if you want to do a deep cleaning, then using a vacuum will be a better option.
Daleyza knows a lot about carpets! She has worked with carpets for over 7 years and can help with things like putting them in, keeping them clean, and replacing them. She really likes carpets and spends most of her time learning about new ways to work with them. When she's not learning about carpets, she enjoys reading books. She's really good at helping people choose the right carpet for their homes and making sure they're happy with it. If you want to know more about carpets, Daleyza is the person to talk to!